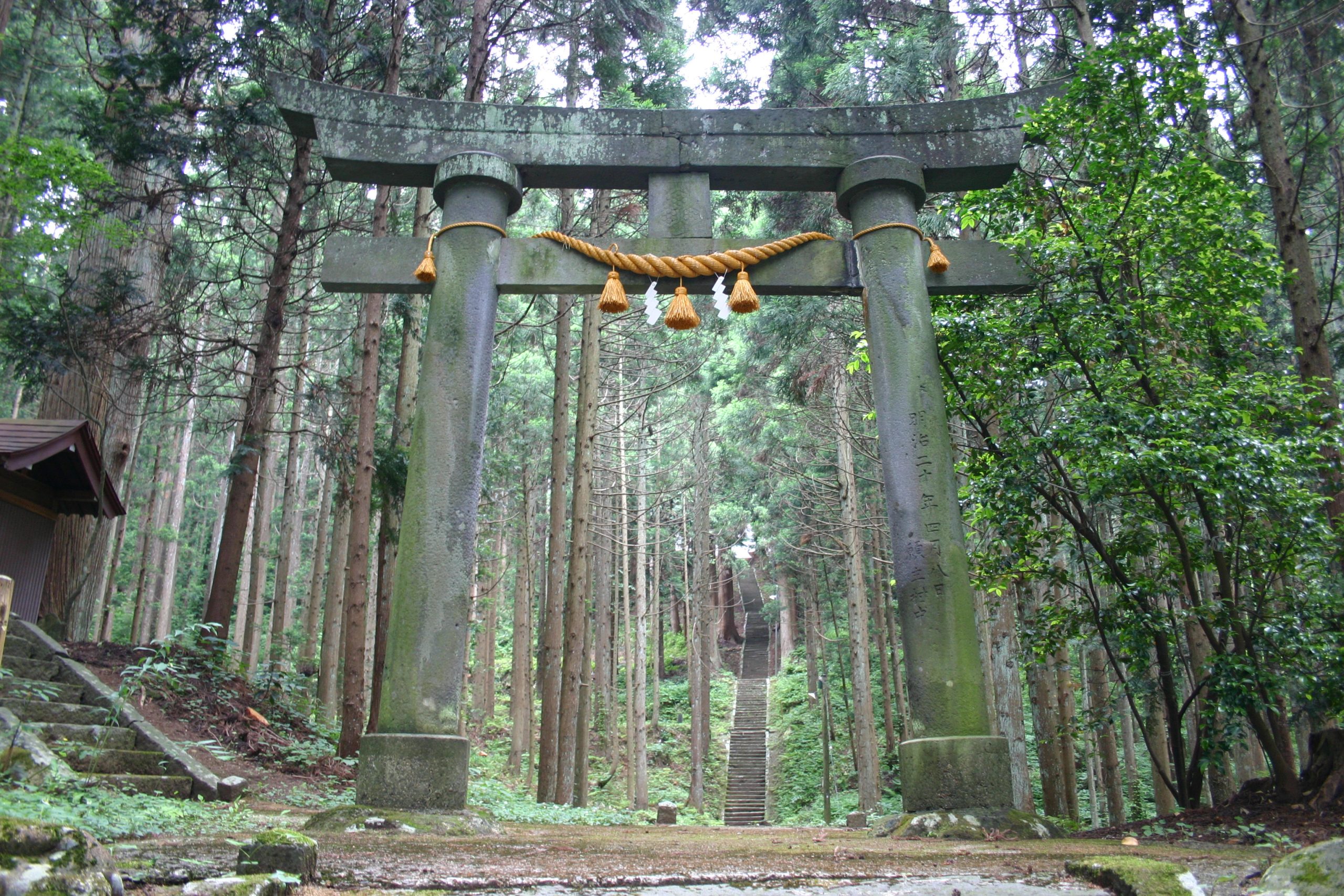 This is a spot that everyone is talking about as it looks just like the scenery of the shrine where Eiji Sawakita, the ace of "Sanno Kogyo High School", worships in the movie THE FIRST SLAM DUNK! Please observe the etiquette and enjoy your pilgrimage here.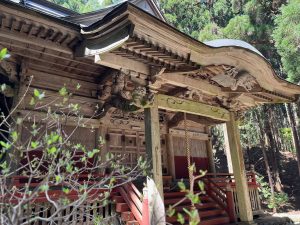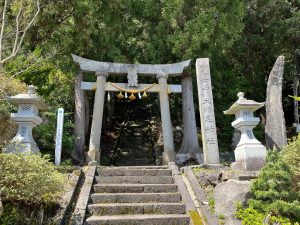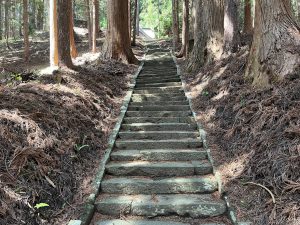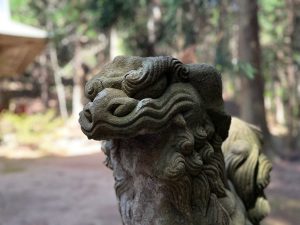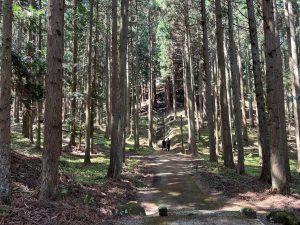 Moriko Omonoimi Shrine is the base of the Takizawa Shugendo organization, and the Takizawa-guchi path leading to Mt.Chokai.
Surrounded by Akita cedars, the temple grounds are dimly lit even in the daytime, creating the atmosphere of a sacred place for shugen (the practice of asceticism).
The shrine is located halfway up the mountain, and around 300 steep stone steps lead up from the Ichino-torii (first torii gate) to the shrine building.
Click here for a map of the Moriko Omonoimi Shrine grounds.
【Access】
Click here for a map of Pilgrimage MAP in Akita
【By car】
Approximately 15 mins. from the Honjo IC of the Nihonkai-Tohoku Expressway
Approximately 20 mins. from JR Ugohonjo Sta.
There are two dedicated parking lots near the entrance to the shrine, each with parking for approximately 10 standard-sized vehicles. Please keep to the etiquette when parking here. (Free of charge)


【By train】
25 min. walk from Kurosawa Station on the Yuri Kogen Railway Chokaisanroku Line.
Click here for the Yuri Kogen Railway website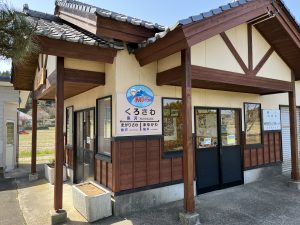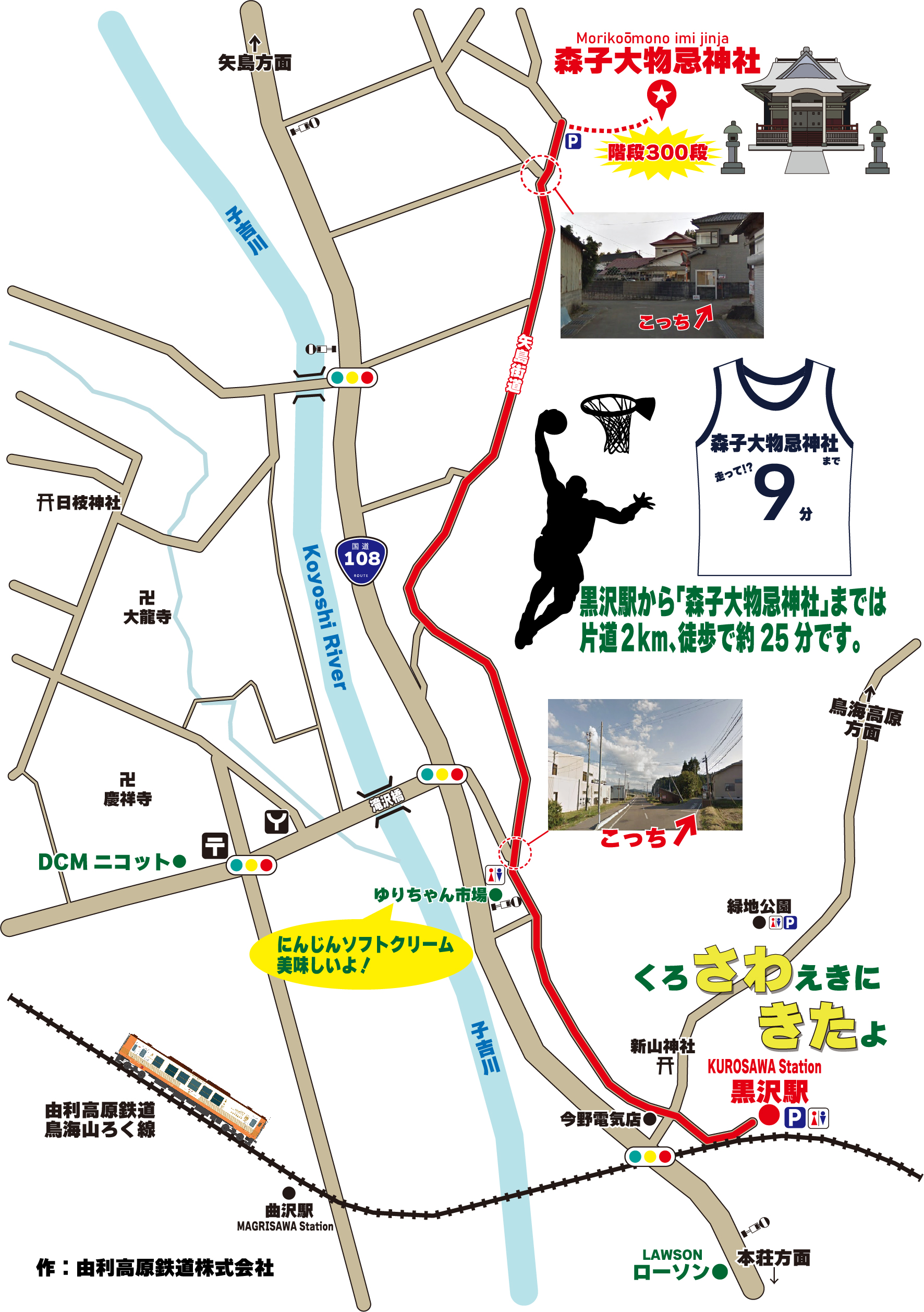 Click here for an overview of Moriko Omonoimi Shrine